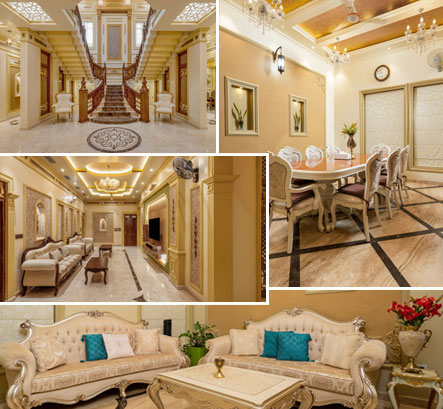 LUXURY INTERIOR DESIGN
Welcome to Arkitecture Studio, where INTERIOR DESIGN meets architectural finesse. Our in-house team of professionals brings an architectural eye to every project, enabling us to enhance the fundamentals of your property and its surroundings. Whether it's simple alterations or significant transformations, we tailor our services to your requirements, elevating the composition and character of your rooms while increasing market value.
As experts in house designs in Kerala, we meticulously understand your needs and deliver a truly personalized service from the ground up. Our intelligent and considerate approach ensures a well-balanced fusion of style and usability, be it for Contemporary, Roman, Colonial, or Classic style interior design. At Arkitecture Studio, we believe that good design is not only visually captivating but also functional. Our artistically stimulating and fresh climate designs create a space that sparks mental stimulation and vibrancy. Experience the beauty of exceptional interior design with us and make your dream space a reality.